About HNA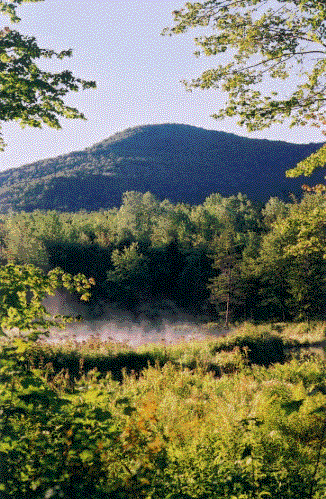 The Hazen's Notch Association is a non-profit, member-supported, conservation organization located in Montgomery, Vermont. From its office at the HNA Welcome Center on Vermont Route 58, the Hazen's Notch Road, the Association serves 40 communities in northern Vermont. The HNA provides environmental education programs for schools, conducts a summer camp for children, maintains a network of trails for cross country skiing, snowshoeing and hiking on over 1,500 acres of private conservation land. The Hazen's Notch Association was founded in 1994.

TRAIL RE-OPENING:
At the High Ponds Farm, from the junction of the Notch Trail and the Sunset Ridge Trail, the Notch Trail is open over a new bridge that was completed August 10, 2021 East of the new bridge, the Notch Trail has been mowed to the junction with the Lower Window Rock Trail. The Lower Window Rock Trail descends through beautiful woods to a refurbished bridge over Flood Brook and connects to the Beaver Ponds Trail near the lowest beaver pond at the entrance to the High Ponds Farm. This 1.5-mile loop is described in the one-page "Suggested Hikes". See the
Trail Conditions
page.

Hiking + Walking
May 15 - Nov 12, 2021
Nov 29 - Dec 3, 2021
Hunting
Nov 13 - 28, 2021 (Trails Closed)
Dec 4 - 12, 2021 (Trails Closed)

Cross Country Skiing + Snowshoeing
Dec 15, 2021 - March 30, 2022
Mud Season
April 1 - May 15, 2022 (Trails Closed)
1-Week Sessions July-mid August.
Day Camp: Ages 6-12.
Overnight Camp: Ages 11-14.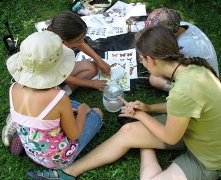 Information / Resources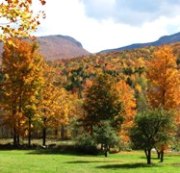 Summer Camp 2022
Day Camp Monday-Friday: 9:00 a.m.-4:00 p.m., Bear Paw Pond Conservation Area, 3 Age Groups: 6-7, 8-9, 10-12; Cost: $250; Session 1 July 4 - 8, 2022; Session 2 July 11-15, 2022; Session 3 August 1-5, 2022;

Overnight Camp Sun 1 p.m.-Sat at 11 a.m., Bear Paw Pond Conservation Area, One age group: 10-14; Cost: $450; Session: July 24-30, 2022.

---
Stewardship
Wherever you live it is important to include plants, animals and special places into your sense of home. These "home places" should make you so comfortable that you feel you belong there. They should lift up your spirits and show you how you are connected with your environment. Find that place and discover its nature. Become a steward of your home place so that it will be there for future generations to enjoy and to learn from as well. - Rolf Anderson
More Information on hazensnotch.org