HNA Home Page

Summer Camp Home
> Mission
> Actvities
> Food & Equipment
> Campership Fund
> Appreciation
> Schedule
> Hazen's Notch Camp
> Enrollment Form

Membership Form



Hazen's Notch Association
Children's Summer Nature & Adventure Day & Resident Camp
Campership Fund
Campership Fund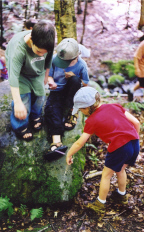 The HNA Summer Camp Programs are of enormous benefit to a great many children in our area. We have come to realize, however, that for some families the cost of Summer Camp is not affordable. In order to make this quality experience available to these children, the HNA has established a Campership Fund. Through its Campership Fund, the HNA offers a reduced camp fee to families who request assistance for their child. In addition, in towns that have voted at Town Meeting to appropriate funds to the HNA Campership Fund, the school principal in that town nominates one or more children to attend camp on a campership.

Please consider making a gift to the Campership Fund. Your gift will help make it possible for many children to attend camp who might otherwise not be able.

Please contact us if you would like more information about the HNA Campership Fund.



Membership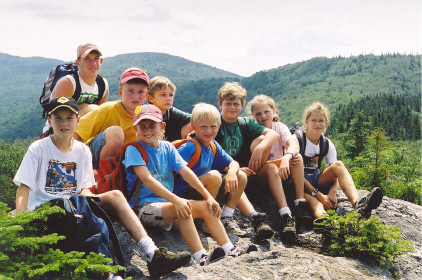 When you become a member of the HNA, you are joining a group of people who share a commitment to conserving Vermontís natural resources. Your membership supports education programs, conservation projects, trail maintenance and stewardship programs. Becoming a member is easy. Help us make a difference of the importance of protecting our natural heritage and in leaving a lasting legacy for future generations.

Summer Camp Home

Mission Actvities Food & Equipment
Campership Fund Appreciation
Schedule Enrollment Form

Membership Form



Hazenís Notch Association, P.O. Box 478, Montgomery Center VT 05471
T: (802) 326-4799
E: info@hazensnotch.org


Copyright 2001-2020 Hazen's Notch Association, Inc.


This page was last updated January 1, 2020.