The Hazen's Notch Association is a non-profit conservation organization located in montgomery center, vermont.

The hna provides environmental education programs for schools, conducts a summer camp for children, maintains a network of trails for cross country skiing, snowshoeing and hiking on 2,500 acres of land and serves as a local land trust.

Your membership in the Hazen's Notch Association supports our work in conservation, environmental education, recreational trails, scientific research and stewardship of natural resources.

- Thank you !



Support the HNA

Become a Member

Thank you !
Member of

Trout River Network
Hazen's Notch Association
Nature News from the Green Mountains of Northern Vermont
___________ Hazen's Notch News ™ ___________



Winter 2009





Dear Friends of HazenĎs Notch,

Greetings from Montgomery, Vermont !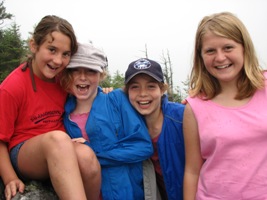 15th Anniversary

2009 is the Hazenís Notch Associationís 15th year. We are making plans to mark this year with a variety of events. Look for details in the Spring newsletter and plan to join us in celebrating the success we have achieved since forming in 1994.

Welcome Center Staff

Debbie Benjamin & Sherman Webster are doing a great job running the Welcome Center and grooming the trails this winter. We are grateful to them for enabling us to devote time to our families, and in my case, to teaching French. Thank you both ! We can always use volunteers at the Welcome Center. If you are interested in helping, please contact the Welcome Center.

Winter Programs 2009

The 2nd annual Winter Speaker Series began Dec 6 with a talk by Eric Sorenson on Loons. This coincided with our 2008 Annual Meeting. Dorothy Allard gave the 2nd presentation on bryophytes. Lexi Shear gives the 3rd talk on Mar 7. Her program will be on the flora & fauna of Vermontís Long Trail at 7 PM at the Town Library. December through early April we have Full Moon snowshoe tours to the top of Sugar Hill. See the calendar of events on our web site for details: hazensnotch.org.

New Summer Camp Director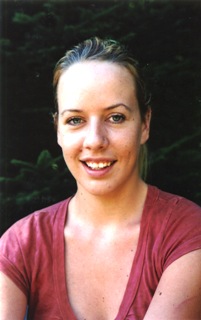 We are very pleased to announce that Megan Martinson will be the Director of the HNA Summer Camp. Megan has been the Assistant Director for the past two summers and has worked at the camp for at least 8 years. She and the camp staff are looking forward to another great summer. See the Summer Camp page on the web site for details.

Debbie Benjamin has agreed to serve as Assistant Director of the Summer Camp. Debbie was one of the founders of the HNA. Debbie has been a member of the Summer Camp, Education, & Welcome Center staff for the past 15 years. Together Megan and Debbie have made a great team for many years. This will be a smooth leadership transition. The quality of our programs will remain very high. We have utmost confidence in the abilities of the staff.

We are excited to see the HNA succeed with new leadership as it continues to grow. We are also very pleased with the wonderful staff who have worked here over the years and are certain that the children will continue to benefit from the excellent guidance they provide to the campers. We are happy to be making room for others to come forward and make a contribution of time and energy. The Spring newsletter will have details on how you can volunteer to help the summer camp.

Thank you all !

Campership Fund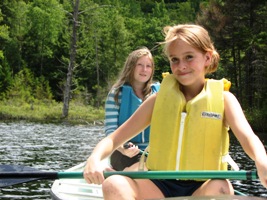 Now in our 15th year, the HNA Summer Camp has attracted children from all of Franklin County, northern Lamoille County, western Orleans County, New Hampshire, Maine, Massachusetts, Connecticut, Rhode Island, New York, New Jersey, Colorado, North Carolina, Ohio, Louisiana, Quebec, Ontario, Saskatchewan, England, and France.

We are proud that many families whose children attend camp each summer make a donation to the Campership Fund above and beyond their own childís camp fee so that others can benefit from this wonderful educational opportunity.


The Hazenís Notch Association would like to thank the voters in the towns of Montgomery, Jay, Westfield, Lowell, Sheldon and Enosburg for voting to contribute to the HNA Campership Fund. Thanks also go to the Warner Fund for their financial support. In addition to the above named towns, children came to camp at Hazenís Notch this summer on a campership from the following towns: Belvidere, Berkshire, Burlington, Enosburg, Franklin, Highgate, and Richford.

Please renew your membership as soon as it is convenient for you and consider, if you will, an additional gift to the Campership Fund. Every donation helps the Association to continue to serve our communities by providing environmental education programs, summer camp opportunities and recreational trails for the public.

Thank you !

Rolf Anderson
President
Hazenís Notch Association





Membership Support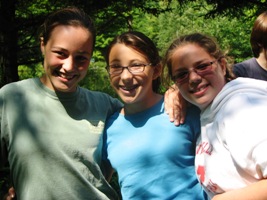 The Associationís budget is supported by Summer Camp fees and donations to the Campership Fund, School Program fees, Winter Trails use fees, and Membership donations. Each year over 400 people make membership donations to the HNA. Thanks to everyone who responded to the membership appeal of this past Fall. If you have not already made a membership donation in 2009, please do so now. Help sustain the success of the Hazenís Notch Association. If youíre not already a member, join your friends and neighbors in supporting an organization that is making a real difference in the lives of northern Vermonters. We value your support. Thank you !




Board of Directors

The Board of Directors meets five times each year to review the Associationís activities and plan its future programs. Board members represent the geographic diversity of our service area and bring a wealth of experience in areas related to the Associationís mission: education, natural & recreational resources management, land conservation, and non-profit administration.

HNA Board members who served in 2008 included Sharon Anderson & Rolf Anderson of Montgomery, Joann Bennett of Montgomery, Jane Halbeisen of Westfield, David Hunter of Newport Center, Patricia Lambert of Richford, Charles Meunier of Swanton, Charlotte Rosshandler of Richford, and Louise Wright of Enosburg.

Thank you !







This page was last updated on February 28, 2009