Home
About HNA
Conservation Projects
Education Programs
Guestbook
Hiking Trails
Links
Membership Form
Natural History
Newsletter
Photo Gallery
Research Projects
Summer Camp
Support
Trail Conditions
Trail Map
Vermont Nature News
Visitor Information
Winter Recreation








Summer Camp Home
> Mission
> Actvities
> Food & Equipment
> Campership Fund
> Appreciation
> Schedule
> Hazen's Notch Camp
> Enrollment Form

Membership Form

---


The Hazen's Notch Association is a non-profit conservation organization located in Montgomery Center, vermont.

The HNA provides environmental education programs for schools, conducts a summer camp for children, maintains a network of trails for cross country skiing, snowshoeing and hiking on 2,000 acres of land and serves as a local land trust.

Your membership in the Hazen's Notch Association supports our work in conservation, environmental education, recreational trails, scientific research and stewardship of natural resources.

- Thank you !
Hazen's Notch Association
Bringing People Together to Conserve Vermont's Natural Resources
Hazen's Notch Camp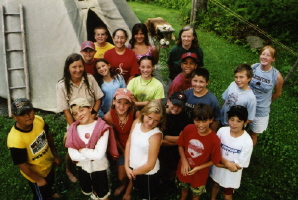 The Hazen's Notch Camp has since 1994 provided week-long sessions of day and overnight camp for children ages 6 to 14. Located in the Hazen's Notch area of Montgomery, Vermont - the Hazen's Notch Camp is a program of the Hazen's Notch Association, a non-profit organization founded in 1994 to promote and engage in conservation of open lands, environmental education, outdoor recreation, scientific research, and stewardship of natural resources. The Hazen's Notch Camp has been one of the organization's most important programs throughout these years.



Hazen's Notch Campership Fund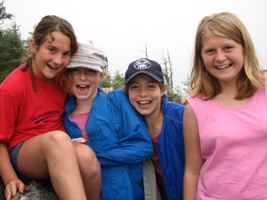 The Hazen's Notch Camp is of enormous benefit to a great many children in our area. We had come to realize, however, that for some families the cost of Summer Camp is not affordable. In order to make this quality experience available to these children, the HNA established the Hazen's Notch Campership Fund. Your gift will help make it possible for many children to attend camp who might otherwise not be able to have this opportunity.



Hazen's Notch Landowners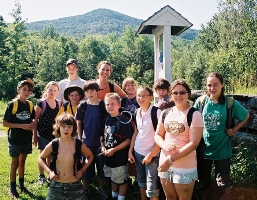 Over 12 private landowners in the Hazen's Notch Area make their land available to the Hazen's Notch Association for recreational trails and environmental education programs. We are very grateful to our cooperating landowners who make their land available to winter trail users who enjoy cross country skiing + snowshoeing. Many of our cooperating landowners also allow the Hazen's Notch Camp to use the trails which traverse these private properties. Thank you to all of our cooperating landowners for their generous support of the Hazen's Notch Camp.



Hazen's Notch Trails Fund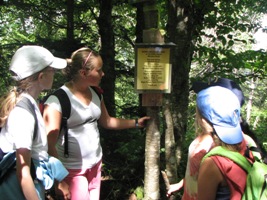 The HNA maintains a network of 30 miles of trails on 2,000 acres of private land for cross-country skiing, snowshoeing and hiking. Contributions to the HNA Trails Fund support the costs of maintaining trails, trail markers and signs, of expanding the trail network, and improving trail surfaces to prevent damage to soils, water quality and plants. We are proud of the network of trails that we have developed in partnership with our neighbors in Montgomery. Show your support for the HNA Trails by making a contribution to the Trails Fund.



Hazen's Notch Members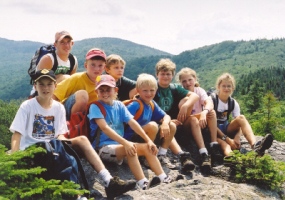 Thank you to all those generous members of the HNA who through their annual contributions provide critical financial support for HNA programs. You can join your friends and neighbors in supporting the HNA by becoming a member.

Show your support for the Hazen's Notch Association by becoming a member of the HNA. Membership benefits include: receiving the Hazenís Notch News and seasonal calendars of events; discounts on education programs and recreational outings. Annual dues are $20/individual, $25 family, $10 student. Contributions in any amount are welcome.




Hazen's Notch Camp Volunteers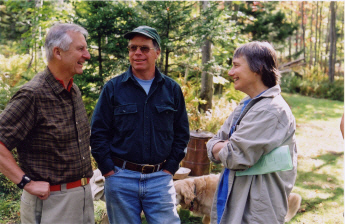 The generosity of time and hard work by our volunteers is sincerely appreciated. Thank you to everyone who has helped with summer camp, school programs, trail maintenance, construction, stewardship and with staffing the welcome center. Please join us in thanking them as you consider becoming a volunteer yourself. If you would like to volunteer for the HNA, please contact us.

The HNA gratefully acknowledges the following people who volunteered for the Hazen's Notch Camp:

Jim Abbott, Chris Babbitt, Debbie Benjamin, Mark Bergstrom, Travis Bergstrom, Zach Brandau, Monroe Brook, Ben Campbell, Patrick Cheffins, Kai Dandurand, Jade Dandurand, Dillon Devrow, Laurie & Jim Deciucies, Jessica Dillner, Suzanne Dollois, Megan Dowling, Carol & Patrick Farmer, Nick Frey, Paule Gingras, Josh Goodhue, Whitney Hanson, Will Hanson, Heather Hassett, Art Holden, Karen Houghtaling, Sage Huff, David Hunter, Marika Isom, Elizabeth Jennaway, Barbara Kaden, Andre Labier, Ned Lange, Annette & David Lobdell, Lynn Locher, Dominick Malaussena, Robin Massey, Adrina Mueller, Martin Nopola, Sharon & Scott Perry, Kirsten Pratt, Louise & David Ransom, Derek Saborowski, Lutz Saborowski, Aidan Smith, Kaitlin Smith, Ryan Smith, Brendan Thoms, David Thoms, Sandra Vaillancourt, Jane Vercelli, Lars Vercelli, Colin Wood, Lyle Yoder, Mark Youngstrom and Isaac Zucca.


Community Leaders

Countless individuals throughout northern Vermont have shown their support for the Hazen's Notch Camp through contributions to the Hazen's Notch Campership fund. Community leaders, school administrators and faculty, youth group and church leaders have all demonstrated their conviction that the Hazen's Notch Camp is meeting the needs of people across the area served by the Hazen's Notch Association.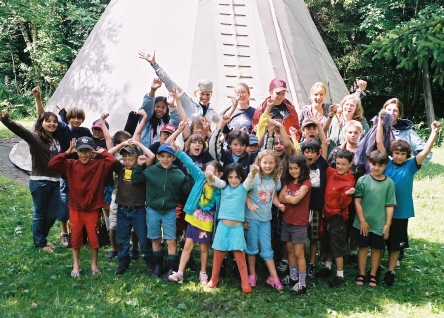 Partner Organizations

We value the support of state and federal agencies, other non-profit organizations, and private trusts and foundations that contribute to the HNA through cooperative efforts to help achieve mutual goals of conservation, education, trail maintenance and stewardship.

Our partners include the following agencies and organizations:


Association of Vermont Conservation Commissions
Caney Family Trust
Catamount Trail Association
Covered Bridges Garden Club
FedEx Kinko's - Courthouse Plaza, Burlington, Vermont
Gardener's Supply
Green Mountain Club
High Ponds Farm LLC
Intervale Foundation
Jay Peak Area Association
Lamoille County Natural Resources Conservation District
Missisquoi River Basin Association
Montgomery Elementary School
Montgomery Historical Society
Montgomery Success by Six
Montgomery Town Library
National Gardening Association
Nature Conservancy of Vermont
Ruiter Valley Land Trust (Quebec)
Shelburne Farms
Trout River Network
University of Vermont Extension Service
USDA Farm Services Agency
Vermont Department of Forests, Parks &Recreation
Vermont Folklife Center
Vermont Institute of Natural Science
Vermont Land Trust
Vermont Natural Resources Council
Vermont River Conservancy
Vermont Statewide Environmental Education Programs
Vermont Wildlife Rescue Association

Thank you!
This page was last updated on January 1, 2020