Hazen's Notch Association
Bringing People Together to Conserve Vermont's Natural Resources
________ Stewardship Partner Program ________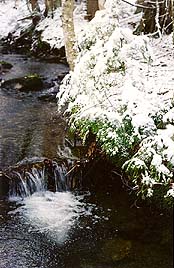 The Hazen's Notch Association has begun a new program designed to encourage landowners to enhance wildlife habitats on their property. The stewardship partner program helps people become aware of the important role that each of us can play in supporting wildlife through positive action as stewards of the lands and it's resources, we can improve conditions for wildlife as we maintain the health of our own environment.

When we become active stewards of our natural resources in ways that have as their sole purpose to benefit animal species that are dependant on those resources, we demonstrate a true respect for nature.


For more information about
the Stewardship Partner Program,
contact the HNA.


This page was last updated on January 21, 2017